30 Day Summer Shred Challenge and Reward
By: Carrie Walco-Bowman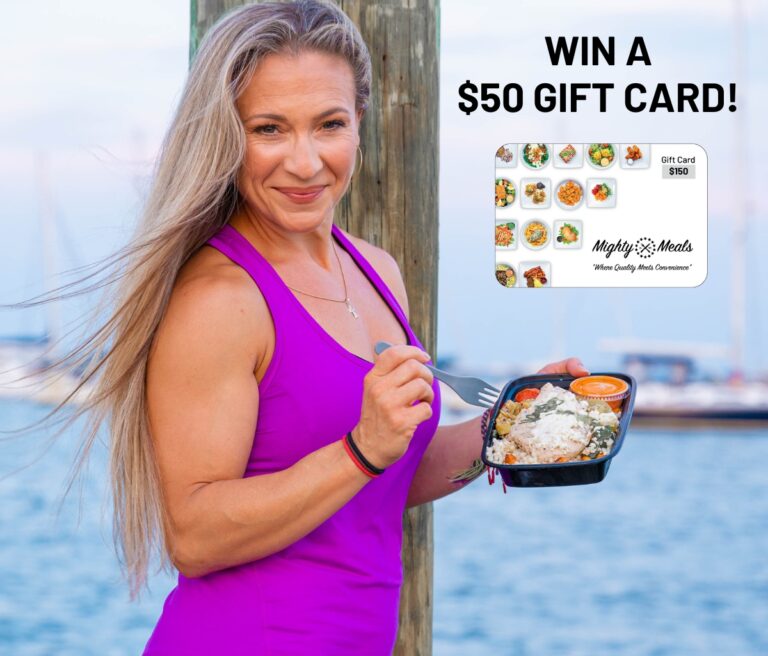 Get shredded for summer with MightyMeals 30-Day Summer Shred Challenge & Reward!* It's FREE, you can start at any time, and all you have to do is finish the challenge to get your reward. Everyone can win! Keep reading to see what the reward is.
A summer shred 30-day challenge focused on eating healthy meals, like MightyMeals, can help you shed unwanted pounds. By consuming nutritious, balanced meals, you can create a calorie deficit and support your weight loss goals. Following this challenge can also help you increase your intake of essential nutrients.
How does the MightyMeals Summer Shred 30-Day Challenge work?
How To Sign Up
After a new MightyMeals member places their first order, they will receive an invitation to start the 30-day challenge to help them get their healthy meal planning and lifestyle started off right. Once they sign up, they will receive daily texts to help motivate, inspire, and educate them to meet their weight loss goals or improve their health.
Daily Motivational Quotes
Every 30-day challenge member will receive short inspirational daily quotes to remind them how important their health is and help them get motivated to live their best and healthiest lives. "Do something today that your future self will thank you for." – Unknown
Health and Wellness Activities
During the 30-day journey, members will complete simple tasks to help them improve their healthy eating habits and knowledge. These include things like learning about macros, healthy recipes that save money and time, and keeping track of daily nutrition goals by using the MyFitnessPal app.
The Benefits of the MightyMeals Summer Shred 30-Day Challenge
A 30-day challenge for weight loss or health is an excellent way to start improving healthy eating habits, during the summer or any time of year. There are many benefits.
Jump Start Your Weight Loss Journey
When someone commits to a weight loss plan, it's essential to actively participate on a daily basis to lose the weight. The MightyMeals 30-Day Summer Shred Challenge is an excellent (and free!) way to jump start this process and learn new healthy habits and skills every day.
Improve Your Health and Wellness
Everyone has different goals for their health: lose weight, stop eating bad foods, get more sleep, lower cholesterol, etc. Whatever they are, you can be sure that by the time you complete the MightyMeals 30-Day Summer Shred Challenge, you'll be healthier and have learned several valuable ways and tips to continue to improve your health.
One of our members recently shared their experience and how it's improved their life:
Change Bad Food Habits
One of the best ways to change a bad food habit is to replace it with a healthy food alternative. For example, if you're a chicken wing addict, try replacing them with a healthier version, like any of the healthy baked chicken wings on our menu. Throughout the challenge, members will learn many new skills to help them change bad food habits. 
30-Day Challenge Reward
As if all of these great benefits to improved health aren't enough, there's an added bonus after the MightyMeals 30-Day Challenge is complete! Every participant that successfully completes the challenge will receive a $50 MightyMeals Gift Card!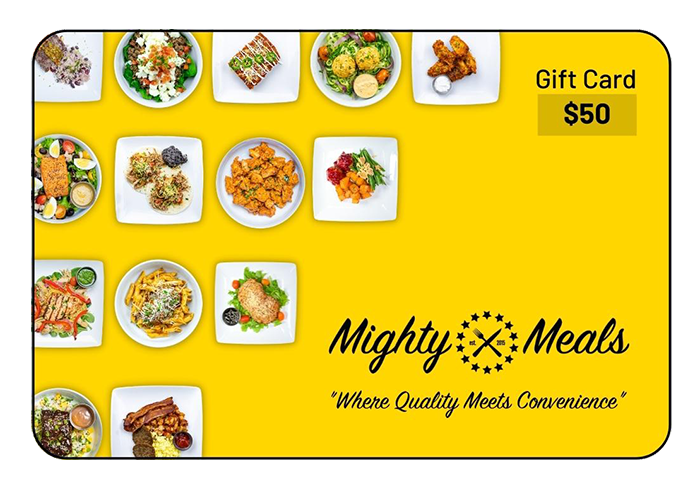 *MightyMeals' 30 Day Challenge and reward is valid for new customers only.