Relieve Stress with Exercise
By The Jackson Clinics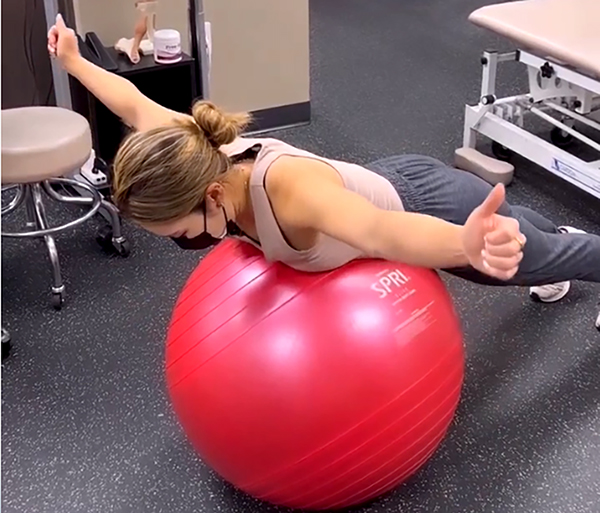 PHOTO: The Jackson Clinics
Stress is all around us throughout the year but, it can be significantly higher during the holidays. The good news is that there is a very simple and easy way to help control stress – exercise! Even a simple walk outside can help relieve stress. But don't just take it from us. In their blog, the experts at The Jackson Clinics have nailed down the top five stress-relieving benefits of exercise.
---
We all know the importance of exercise in our lives. Exercise keeps our body, soul, and brain, healthy. And now you can relieve stress with exercise without ever leaving your home.
In fact, adults who exercise regularly have lower rates of getting any kind of mental illness. Different types of exercise, like breathing techniques and outdoor activities, can also help in treating and preventing anxiety and depression.
According to the latest research, regular exercise can improve our quality of life and increase our life span.
Stress Relieving Benefits of Exercise
1. Helps you sleep better
As we get older, we tend to have a lighter and less deep sleep. Various studies have proven that regular exercise improves the quality of sleep.
Physical activity like exercise increases the time of deep sleep, which further helps in boosting the immune system and controlling anxiety and stress. Moreover, exercise results in energy expenditure, which makes you feel tired, which results in longer and peaceful sleep.
2. Helps to Maintain the Level of Chemicals in Brain
Brain chemicals (or neurotransmitters) are responsible for how we feel, physically as well as mentally. This holds true for young and elderly people. Regular exercise stimulates the production of brain chemicals like dopamine, norepinephrine, and serotonin. It boosts the release of these chemicals, which help us in improving our overall well-being.
Hence, regular exercise is essential as it helps in maintaining the level of brain chemicals, which decreases stress and gives a feeling of calmness and relaxation.
3. Boosts Energy Levels
Exercise does not only help in fighting fatigue but also increases the energy level in the body. Just taking a simple walk in the fresh air would also boost your energy levels. Sitting and remaining inactive will not bring any change in the state of fatigue. However, getting involved in some physical exercise will make you feel active.
4. Reduces the Muscle Tension
One of the major causes of muscle tension is stress and exercise relieves stress. Tense muscles generally lack oxygen and vital nutrients. Exercise increases the flow of blood to muscle cells, which further increases the oxygenation in muscles, making them healthier. 
In addition to this, with age, we start losing muscle mass and strength. Adults who are sedentary face more muscle-related problems. Exercise is necessary to combat these problems.
5. Makes You Happier and Boosts Positivity
Regular exercise brings positivity to life and makes you feel happier. Exercise stimulates the release of the happy hormone 'Dopamine' in our brain. This hormone is very essential for feeling happiness. Studies show that with age, the dopamine level decreases in our brain, making regular exercise even more important for senior adults.
Here's a video of Dr. Jane Summers (TJC-Burke Clinic Director) teaching one of our DPT students her favorite breathing exercise.
Please consult your healthcare provider before starting an exercise program. If you are looking for help developing an exercise routine that fits your needs and skill level, please reach out to The Jackson Clinics!
MightyMeals is the Official Meal Prep Company of The Jackson Clinics.
Learn more about The Jackson Clinics on their site and follow them on social on Facebook, Instagram, Twitter, and LinkedIn.