MightyMeals Unveils New Website Ahead of Expansion
New, faster website for the best, prepared meal delivery service in N. Virginia features freshly made, chef-prepared meals w/ East Coast expansion in mind.
GAINESVILLE, VA (October 17, 2022) – MightyMeals announced today the launch of the meal prep company's new website providing a one-stop shop for healthy, prepared meals delivered fresh to your doorstep. The northern Virginia based company revamped its website in anticipation of an ambitious expansion plan, which includes the purchase of a new $7 million, 16,000-square-foot production kitchen/manufacturing facility combined with an extensive renovation buildout that will accommodate the company's rapid growth and assist in their efforts to launch in new markets. 
"Our vision is to offer top-quality, chef-prepared meals in every major city along the East Coast from Florida to Maine by early next year and expand our presence in each metro area," said Stefano Marzano, president and founder. "The new, improved, fast website was created with the user experience in mind. The site includes many new features to help users quickly and easily navigate the site and find the meals that suit their dietary needs."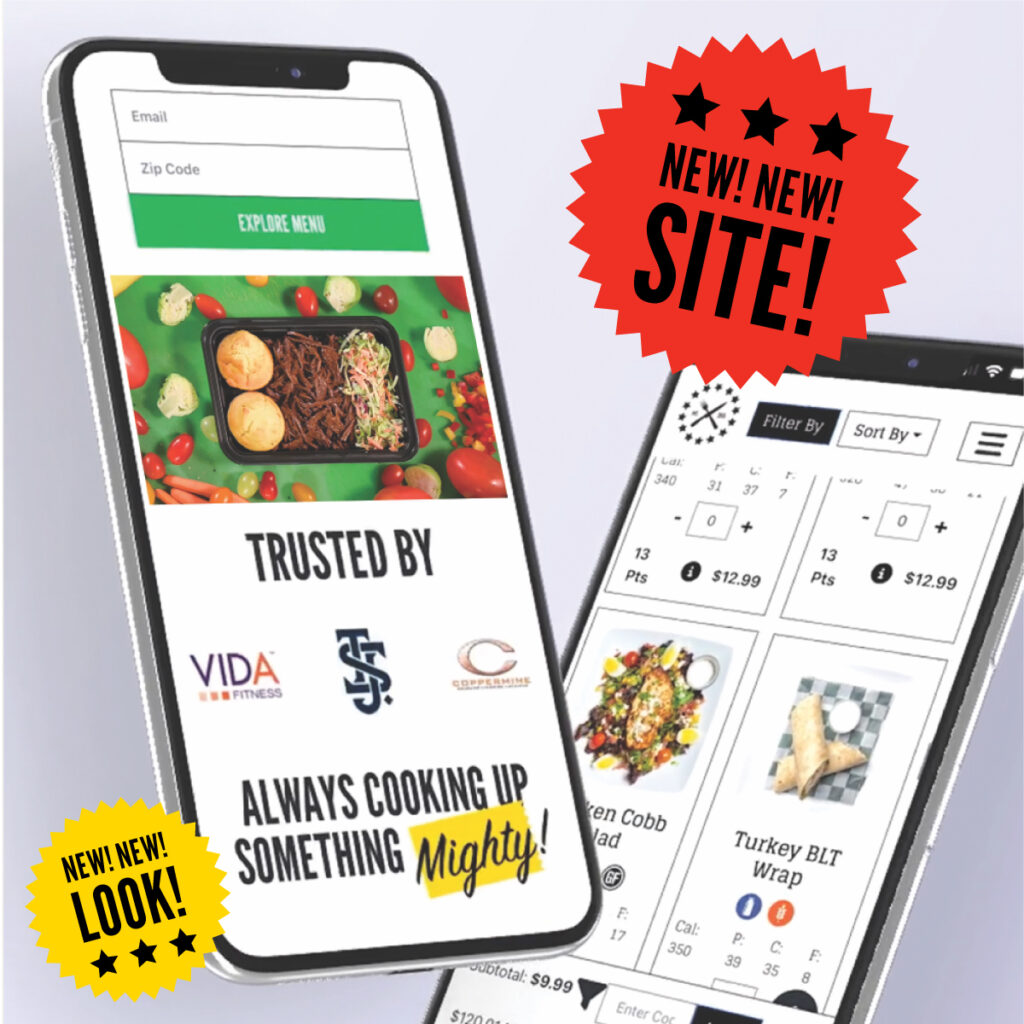 The new website, MightyMeals.com, includes a simple, clear menu, mouth-watering imagery, and easy to use filters which help shoppers sort menu items based on allergens, dietary preferences, calories, proteins, macros, etc. MightyMeals is inviting visitors to explore its new website to test out the user-friendly experience that includes improved navigation, functionality and most importantly, speed. 
Visitors to the new site can stay informed on the latest in healthy eating, browse recipes and stay up-to-date on everything that's going on at MightyMeals through the online blog that houses more than 200 industry related articles. The blog contains rich online content such as recipes, meal plans, workouts, fitness content, as well as spotlights on MightyMeals' many partners. 
"The customer experience was the top priority with MightyMeals' new web app build," said Mezzy Belkessam, Chief Technology Officer for MightyMeals. "This meant rebuilding the entire website to ensure speed and ease of use. By building a solid technical foundation, we can continue enhancing the ordering process with future features that further focus on our overall mission, empowering the consumer to make healthy, convenient nutritional choices. In addition, the company is elevating its food ordering capabilities by launching a new app that will be accessible on Google's Android and Apple's IOS Operating Systems by the end of the year."
For more information on MightyMeals, Inc. and to view the site, please visit www.mightymeals.com. 
About MightyMeals
The official meal prep company for D.C. United, Old Glory DC, and the University of Maryland Baltimore County, MightyMeals was founded in 2015 by two fitness professionals and a classically trained chef. MightyMeals believes high-quality, healthy fresh food should be accessible to everyone. The Burke, Virginia-based company provides a convenient, healthy meal delivery service made with locally sourced ingredients by chefs, offering a wide array of meals on a menu that changes weekly. The company's mission is to empower people to live healthier lives by being the leading provider of healthy, high-quality, locally sourced, chef-prepared meals that are delivered right to the doorstep. MightyMeals motto is to "take the guesswork out of your nutrition so you can spend your time doing the things you enjoy."
For more information, visit: www.mightmeals.com or follow MightyMeals on social media for updates: TikTok, Instagram, Facebook, Twitter, Pinterest, and LinkedIn.