MightyMeals is the Official Meal Prep Company of D.C. Divas Football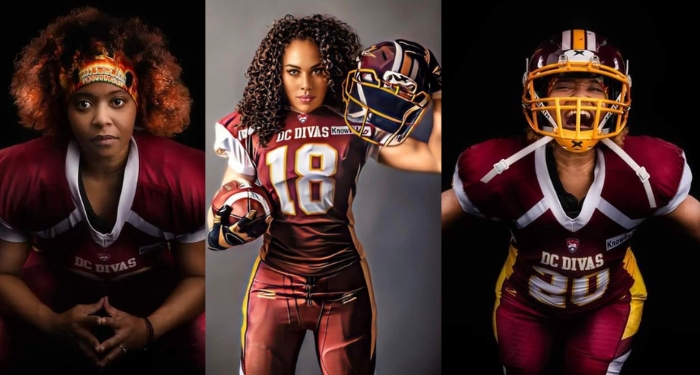 Washington D.C. (April 17, 2023) – MightyMeals, a Northern Virginia healthy meal delivery service, announced today their new partnership with the D.C. Divas Professional Women's Football Team as their official meal prep provider for the 2023 season.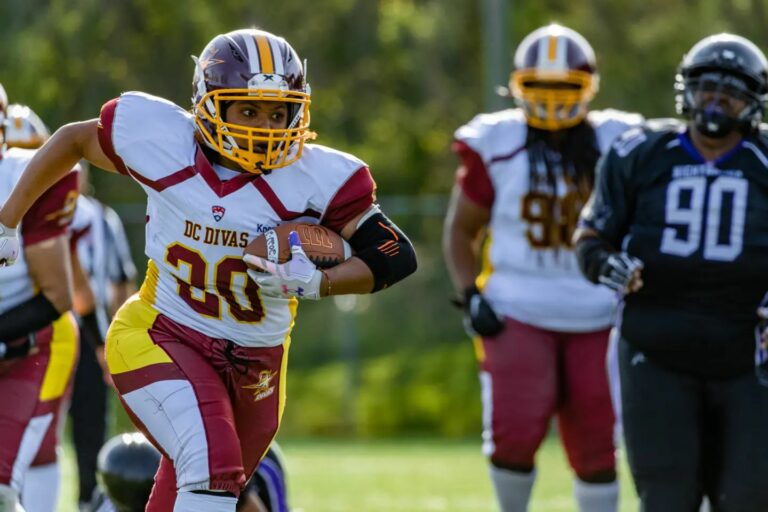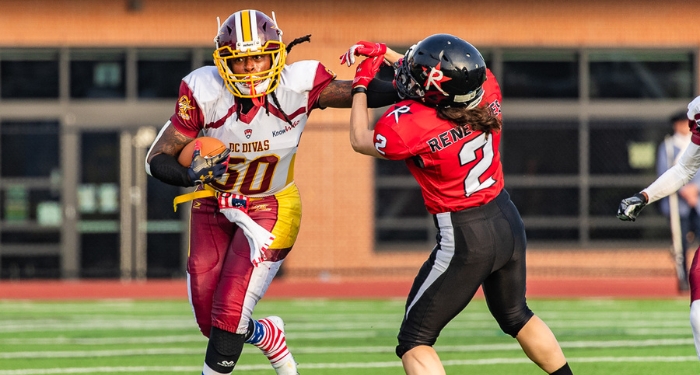 Their mission is to continue to level the playing field for girls and women in sports, teaching women life lessons through sport while improving their physical and mental health, and providing a powerful positive example to the next generation of young women and girls. MightyMeals is honored to have the opportunity to provide high-quality, nutrient rich meals to the D.C. Divas athletes to keep them properly fueled on and off the field.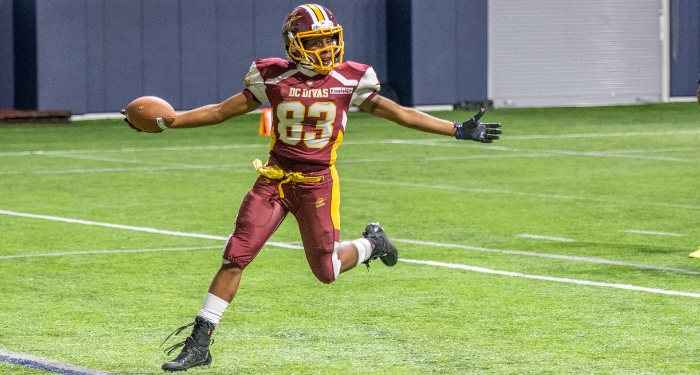 "The D.C. Divas are excited to partner with MightyMeals to help support the athletes and coaches who give so much of themselves to excel as members of the D.C. Divas Football Team," remarked Rich Daniel, Owner/Team President of the D.C. Divas. "Our active lifestyles can make meal prep and eating healthy a sincere challenge, and MightyMeals really helps us in that area. We are thrilled to join the outstanding group of teams they serve with such a 'Hall of Fame' level of selections delivered to our door for the entire 2023 season."
The D.C. Divas Football Team season opener game is Saturday, April 22, 2023 VS Pittsburgh Passion. Visit www.dcdivas.com for tickets.
About MightyMeals
Founded in 2015 by two fitness professionals and a classically trained chef, MightyMeals believes high-quality, healthy food should be accessible to everyone. The Burke, Virginia company provides a convenient, healthy meal delivery service made with locally sourced ingredients by chefs, offering a wide array of meals on a menu that changes weekly. Our mission is to empower people to live healthier lives by being the leading provider of healthy, high-quality, locally sourced, chef-prepared meals that are delivered to you. Take the guesswork out of your nutrition so you can spend your time doing the things you enjoy. Visit www.mightymeals.com and use code Meal100 to receive $25 off your first 4 orders. Follow MightyMeals at @eatmightymeals for updates. 
About D.C. Divas
The D.C. Divas women's tackle football team was one of the original ten teams in the National Women's Football League (NWFL) in 2001. Since then the Divas have won three national championships and are the all-time leader in total wins. The Diva's mission is to continue to level the playing field for girls and women in sports. The organization is here to grow, give back, and support our community with our time, talent, and organizational programs. Follow the D.C. Divas at @dcdivasfootball for updates.