MightyMeals is the Official Meal Prep Company of The Command Force
By Christine Bean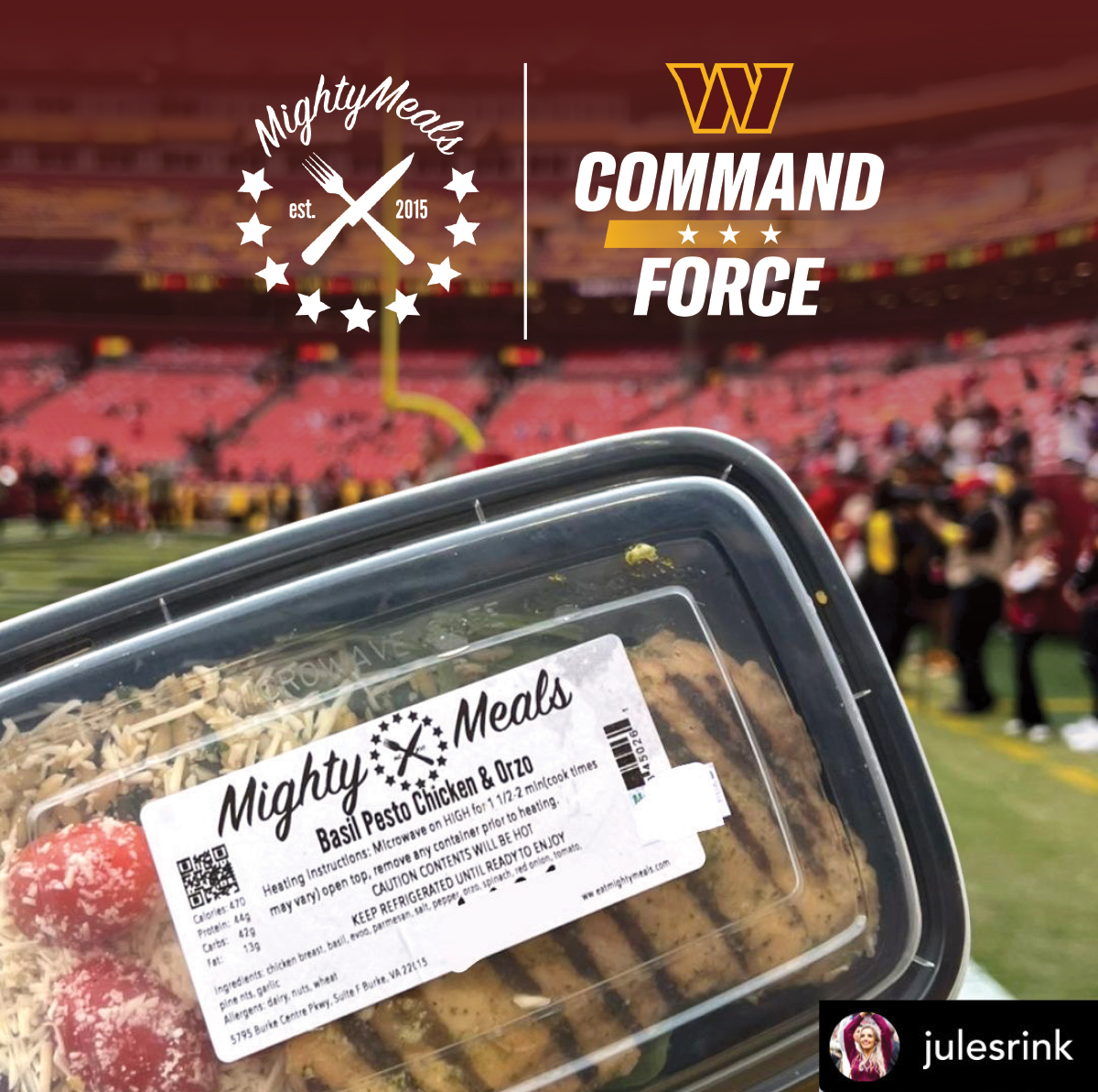 MightyMeals is excited to announce that we are the official meal prep company of The Command Force, the entertainment team for the Washington Commanders NFL football team. MightyMeals provides The Command Force with quick, healthy and delicious meals on game days to keep the performers properly fueled throughout the day.
The Washington Commanders Command Force, is one of the league's most diverse performance groups and includes dancers, gymnasts, breakers, b-boys and b-girls and Beat Ya Feet dancers. Their team of 40+ performers aim to bring to life the rich culture of D.C.'s world-renowned and iconic dance scene through high-energy, hip hop-based choreography incorporating tricks, stunts, visuals, Beat Ya Feet and elements of street funk.
"For the Command Force, staying optimally fueled on game days is essential. We love the flexibility, convenience, and nutrition that MightyMeals brings to our active lives so we can reach our peak performance both on and off the field." – Captains Ashley & Crysten, 6th Year Veterans
For more information about The Command Force, including when to catch them performing at a Washington Commanders home game, check out their website or follow along on Instagram!