MightyMeals is the Official Meal Prep Company of BASH Boxing
By: Christine Bean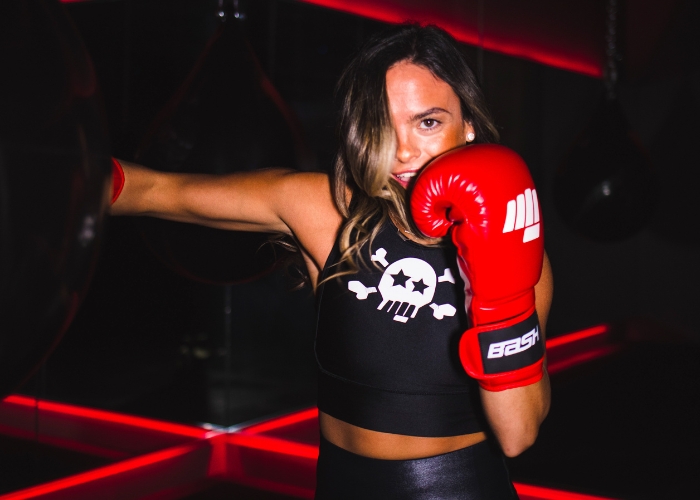 We are excited to announce that MightyMeals is the official meal prep provider of BASH Boxing, a full-body group fitness experience with locations throughout Northern Virginia. We recently sat down with Alex Trakas, CEO of BASH, to learn more about how this ultimate workout experience packs a punch, and how MightyMeals meal prep options compliments their workout perfectly.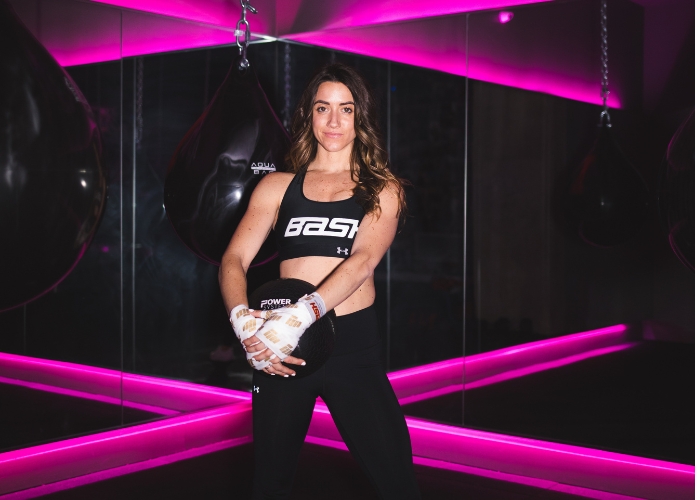 Tell me about how BASH Boxing came to be:
Alex:  I've been in group fitness since 2012. I went to college for dance, and it's been part of my life since I could walk.  After college, I moved to NYC for a year and auditioned, but I knew in the back of my mind it wasn't for me. In 2015, I cultivated my love for group fitness and realized I wanted to own my own studio of some kind one day. I took a job with OrangeTheory to learn how to open a studio, which I did, in Pentagon City, VA. I was 26 years old, hungry, and motivated.  I started boxing in the winter of 2016, and I fell in love with it. Something about it connected to my soul; I knew I had to bring this to women.  Studios started popping-up in NY and LA.  I wanted to open my own brand in D.C. and I knew I wanted it to be in Arlington, VA. I started manifesting. I knew I could create something on my own; I was 27 years old, I had opened a studio before, I had an understanding of how things worked. Myself along with my two business partners, Scott Parker and Lee Smith, opened our first location in Rosslyn in November of 2018. We opened with a bang with 650 members! Since then, we have opened locations in the Ballston and Mosaic districts, and the grand opening of our 4th studio in Gainesville, VA is March 7th. I think a big part of our success is the community we have built and the way that we make people feel when they step in the door. We have built something truly special and incredible, and I am so proud of our brand!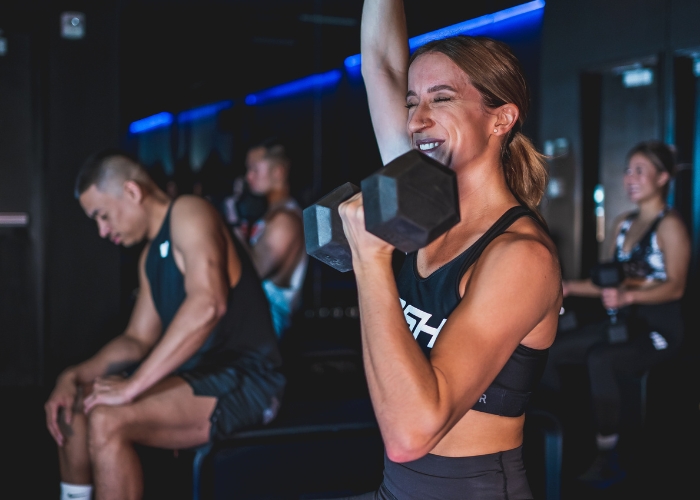 What's a BASH Boxing workout like?
Alex: A typical BASH class is 45 fast-flying minutes. We use a combo of boxing & heart-pumping HIIT to deliver a full-body workout that will build lean muscle, improve overall endurance, & torch calories round after round. Zero experience needed, and everyone is welcome!  We start on the bag side, coaches will walk you through your stance and six core punches, and then you'll spend the other half of the class on the floor side.There is something for every skill level! Boxing improves overall cardiovascular health, improves your total body composition, and is proven to decrease stress and build self-confidence.
How did you find out about MightyMeals?

Alex: Well, MightyMeals co-founder Dan Graziano is just the best. I met him many years ago at a pop-up in D.C. I'll never forget, he was giving out samples of Shredded Buffalo Chicken with Mango Salsa, and it's still in my order every week. I now do a 30 day challenge every February on Instagram. The first year I did it was in 2019. I only ate MightyMeals and did BASH 5 days a week; I was the most shredded I've ever been in my life! 
Why would you recommend MightyMeals to your clients?
Alex: There is truly no better meal prep service to compliment our specific workout here at BASH Boxing.  I am most excited about this partnership because I really love when brand values come together and collaborate. MightyMeals and BASH have grown alongside each other; we're both small businesses with big dreams focused on building community and fostering those relationships. No meal prep service can even compare to MightyMeals!
What's your favorite MightyMeal dish?
Alex: Shredded Buffalo Chicken will always be a classic staple! The Chicken Power Bowl is most effective for gains, and Low Carb Breakfast is one I could truly eat every single day!