You can now contact a personal customer success advisor directly over the phone to place an order of fresh, chef-prepared meals delivered right to your door.
CALL OR TEXT: 833-40-MEALS
EMAIL: info@eatmightymeals.com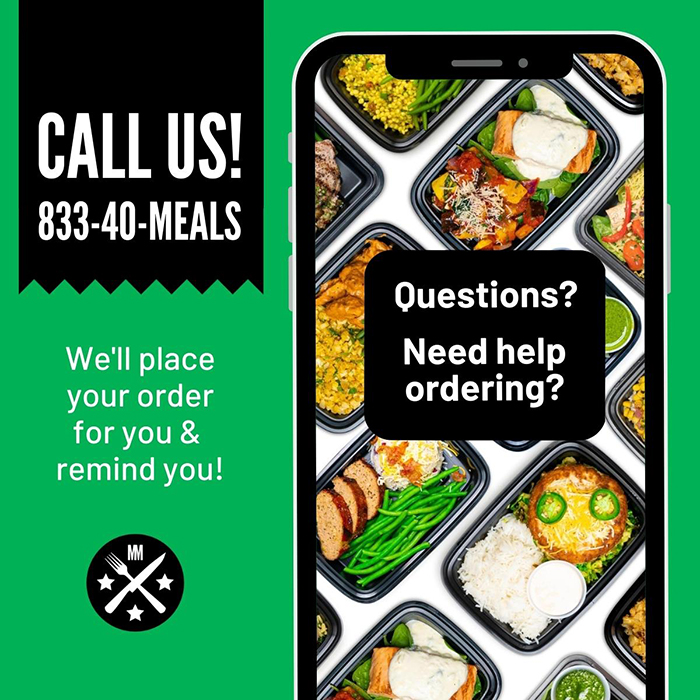 Your MightyConcierge will cheer you on every step of the way, checking in with you weekly to ensure that you are reaching your goals, answer any questions that you may have, make recommendations, and place your MightyMeals order for you!
We can help AND place the order for you! Our MightyConcierge experts are here for you.
CALL: 833-40-MEALS
EMAIL: info@eatmightymeals.com

FREQUENTLY ASKED QUESTIONS