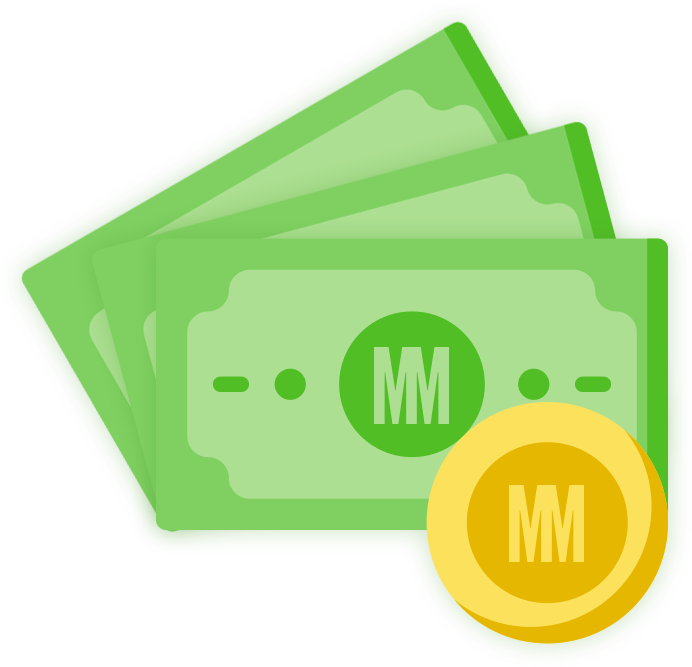 Introducing
MightyBucks!
Purchase now and save big! 
This innovative currency from MightyMeals not only simplifies your meal ordering but also offers incredible savings—buy in bulk and save up to 25% off! With each MightyBuck equivalent to $1 USD, enjoying your favorite nutritious meals has never been more rewarding.
Are there any restrictions?
MightyBucks may be purchased using MightyPoints but may not be purchased or used with any other discounts or promotional codes/deals. MightyBucks must be purchased independently, if you would like to place an order with other items please remove MightyBucks from your cart.
Can I purchase this as a gift?
Yes. MightyBucks Gift Cards can be purchased as a gift and sent to someone. Since MightyBucks are already discounted, the recipient may not be able to use other promos/discounts with their MightyBucks. 
How do I redeem my MightyBucks?
Your code will be emailed to you and will show up as an available code on the checkout page and your My Account Page .
Do my MightyBucks expire?
MightyBucks expire after 5 years.
How much are MightyBucks worth?
$1 of MightyBucks is equal to $1 USD.
Can I use promos and discounts to purchase MightyBucks?
You may only apply Reward Points towards your MightyBucks purchase. You may not apply another other promos or discounts to purchase MightyBucks. 
Do MightyBucks work alongside promos and discounts?
No. Since MightyBucks are already discounted, they cannot be used with other promos/discounts. 
More questions?
Feel free to Contact us at info@eatmightymeals..com or call us at (833) 40-MEALS