5 Ways to Save Money with MightyMeals Prepared Meals
By Carrie Walco-Bowman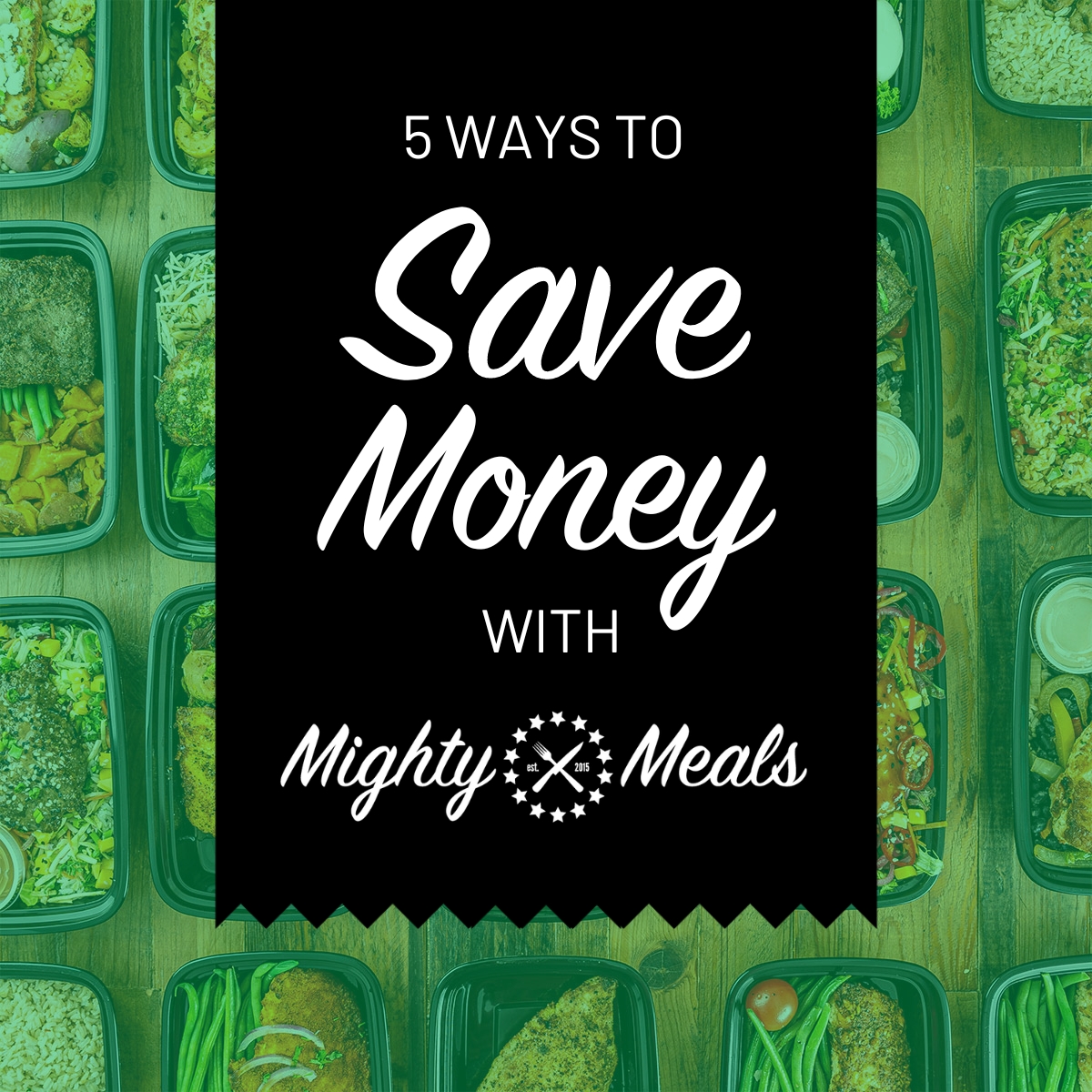 You probably already know that you can save time and money with MightyMeals freshly prepared meals versus grocery shopping or ordering meals through meal delivery apps. If you don't, check out this blog to find out how to throw away less wasted grocery food and skip the hassles of time-consuming meal prepping, cooking, and cleaning.
But, do you know ALL the ways to save money by using MightyMeals meal prep service? Here's how!
MightyPoints Reward Program

Every MightyMeals customer is automatically a MightyPoints member! There's nothing you need to do but, sit back, relax, and accumulate 1 MightyPoint for every $1 you spend. You'll earn even more during our special MightyPoints promotions throughout the year. So be sure you follow and stay tuned to our Facebook and Instagram pages, and check your MightyMeals emails so you're the first to know. You can use your MightyPoints towards meals any time you like. More MightyPoints = More FREE MightyMeals for you!
Refer a Friend
It's pretty easy to get a MightyMeals referral bonus. You give your friends $100 OFF their first 4 orders (at no cost to you) and you get $$ MightyPoints added to your account after they place your order!
$100 OFF Your First 4 Orders & Free Delivery!

If you're a new customer, here's another easy way to save money by using MightyMeals meal prep delivery service. You'll receive $25.00 OFF your first 4 orders & FREE delivery with your 1st order. All you have to do is use code MEAL100 with each order ($50 minimum per order) to receive a total of $100 OFF!.
FREE Delivery with a $130 Purchase

Any MightyMeals customer gets free delivery any time of the year with a minimum purchase of $130 (after discounts/promotions/MightyPoints credits and before taxes). This savings will be automatically applied to your order during checkout.
Save Money with Bulk Menu Options

Buying in bulk saves money! Our bulk, à la carte, and prepared family meal options, like Bistro Steak or Bulk Roasted Buffalo Chicken Bites, can drop the price for a family of 4 to only $3.25-$6.25 per serving (before taxes/shipping), when compared to buying individual meals. Add our bulk à la carte side dishes to save even more! Go to our menu and select "à la carte" under the "Product Type" menu filter to find all of our money-saving, bulk prepared meal options.